Company Overview

ISO
ISO Certification
When the image is clicked, it expands.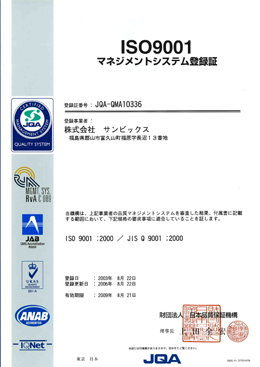 JQA Registered Trademark
When the image is clicked, it expands.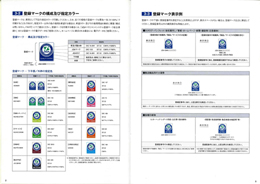 Business Philosophy
We aim to build an enterprise that correctly understands and satisfies the customer's needs, improves techniques in effort to achieve our goals, strives for development, is useful to society, and in which the workforce interacts pleasantly together.
Quality Policy
Aim for timely communication with customers, thinking about their needs from their perspective and provide a satisfactory product.
Produce safe products while being aware of the environment.
Set and strive for achieving a yearly quality goal.
Carry out effective and continuous improvements in the quality management system and offer products in conformance to requirements.
21/1/2008
SAMBIX Co., Inc.
Representative Director Akira Saruwatashi